Welcome To mera kitchen collective
- a worker cooperative, built for and by refugee and immigrants in Baltimore -
- serving story-worthy food To our newest neighbors -
Our Roots
Mera Kitchen Collective is a worker cooperative focused on the empowerment of Baltimore's refugees and immigrants through food entrepreneurship. We believe that promoting equitable access to opportunities, building community, and providing living wages are the keys to long-term self-determination, independence, and happiness.
In that spirit, we formed Mera Kitchen Collective as a cooperative. Each one of our members/chefs participates democratically as we build our business together. This allows for each individual to not only strengthen their culinary expertise, but also build equity and have a voice in the operations. The cooperative model is a successful tool for wealth generation and fostering empowerment.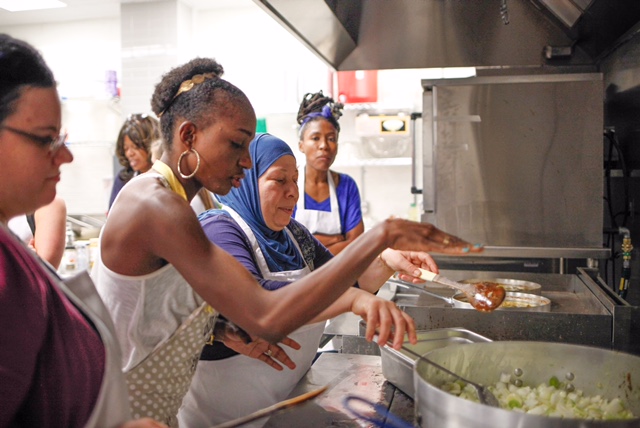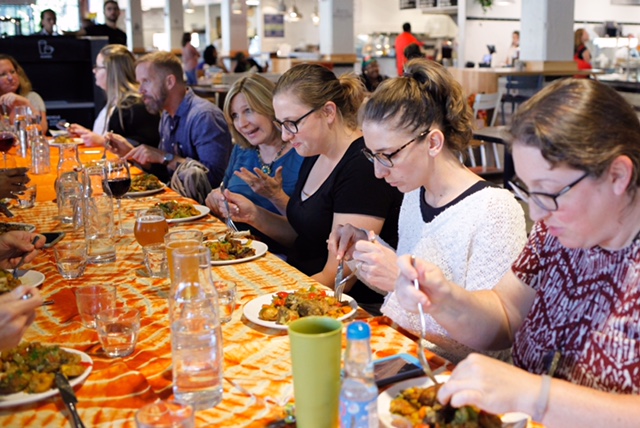 Our EVENTS
Mera Kitchen Collective hosts pop-up events which provide our guests with a unique dining experience and our chefs with both professional exposure and income. Each meal features a different chef with their own unique story. As a diner, you will experience handmade food from a new part of the world while learning about the life of the individual who cooked it for you. Our chefs are experienced cooks who had to flee their home countries. Often, they have had to start their professional and personal lives from scratch - and they are eager to share their experience with you through food.
our mission
OUR MISSION: TO PROVIDE UNDERREPRESENTED REFUGEE AND IMMIGRANT INDIVIDUALS WITH ENTREPRENEURIAL SUCCESS THROUGH TRUE OWNERSHIP AND COMMUNITY CONNECTIONS.
MERA KITCHEN COLLECTIVE EVENTS
Our pop-up events are held all around Baltimore City - in homes and restaurants. These events are hosted by Mera Kitchen Collective and food is created by our chefs. Each event features cuisine from a different region and each chef has her own unique story to share with you. Our proceeds go to help refugees in Baltimore. We hope you'll join us!